About Ricky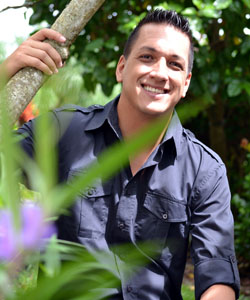 Ricky was born and raised in Bettendorf, Iowa and is a die-hard Iowa Hawkeyes fan. He moved to Florida in 1999 and has been a Florida resident since. He still considers himself a Midwesterner at heart and still has strong ties to those values.
Ricky has over 10 years of retail management and sales experience for several high-end retail companies. The last 5 years he spent fine tuning his people skills in the service industry. While the business of Real Estate can sometimes focus on the property, Ricky will always focus on and represent the client. Thanks to his time in the service industry, he's learned that taking the time to listen to what people want is the best way to find what they are looking for.
Ricky is a very active person and enjoys making the most of the beautiful Florida weather and lifestyle. He plays a lot of beach volleyball as well as traveling with an indoor volleyball team that competes throughout the United States. He loves spending time on the beautiful beaches and fishing Florida's numerous fresh water lakes.
Florida is so much more then just a vacation destination- it is HOME!